Observable Lightning Talks
Lightning Talks on Observability & SRE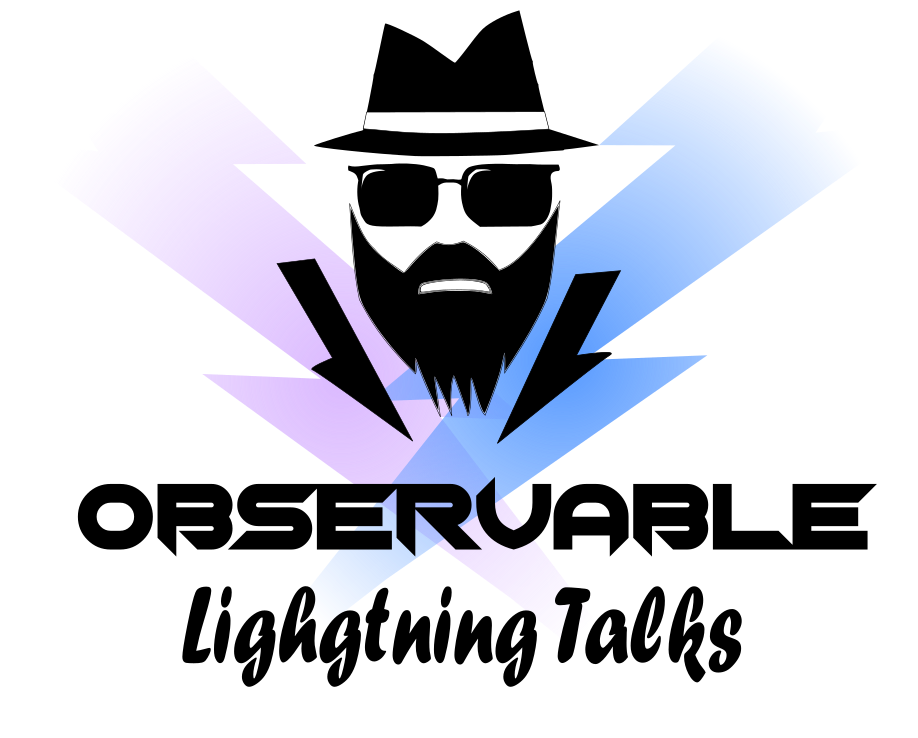 Looking for tips from thought leaders of the observability industry?
Observable lighting talks open the stage to three speakers sharing their experiences, recommendations, best practices, and more.
And if you have any questions for our speakers, you can ask them during the live panel discussion.
Come and join us on the 16th of November for the first edition of Observable Lighting Talks.
Where?
The event will be broadcast live on Linkedin, Twitch, Facebook, and of course Youtube.
Observability and SRE practices rely on many frameworks available on the market. However, since technology evolves at a very fast pace, it can be difficult to keep track of the latest solutions and technologies and implement all the best practices.
To help you improve your practices and understand the best of breed of the latest technology, IsitObservable is launching a new Show: Observable Lightning Talks.
The concept is simple: Thought leaders from the observability industry will help us along in our technology journey.
Each Observable Lighting Talk will host three speakers covering three different topics that we all love:

The first edition of the Observable is planned on the 16th of November between 1PM - 2:30PM EST ( 7PM-8:30PM CET)
Here is the Agenda for the first edition :
The first edition of the Observable will have three lighting talks:

Observability Fundamentals: Open Standards
| | |
| --- | --- |
| | Michael Hausenblas , Product Manager at AWS |
Open standards are observability successful. We will review relevant standards and discuss how observability solutions benefit from adopting theme-building blocks in making
Non-standard SLOs - beyond Availability
| | |
| --- | --- |
| | Steve Mcghee, Reliability Advocate /SRE at Google |
SLOs are essential for understanding if a service is working to expectations, or if a human needs to step in. However, most examples out there are limited to request/response systems, but there's got to be other types of systems out there! How do we measure SLOs for systems where simple request-based Availability or Latency don't really make sense? Here we present a few examples of systems (eg: pipelines) that might benefit from other types of SLOs, and how to compute and use those.
Open Source Observability & OpenTelemetry - A win-win for users
| | |
| --- | --- |
| | Alolita Sharma, TAG Observability Co-chair/OpenTelemetry GC |
This session will focus on how open-source observability is enabling developers and users to leverage open standards, open-source collaboration, and software. OpenTelemetry is a great example of how standardized collection can help users optimize their monitoring and observability needs. It helps all observability users better understand data and systems behavior at scale including vendors themselves as well as end-users.