Observable Lightning Talks March 2023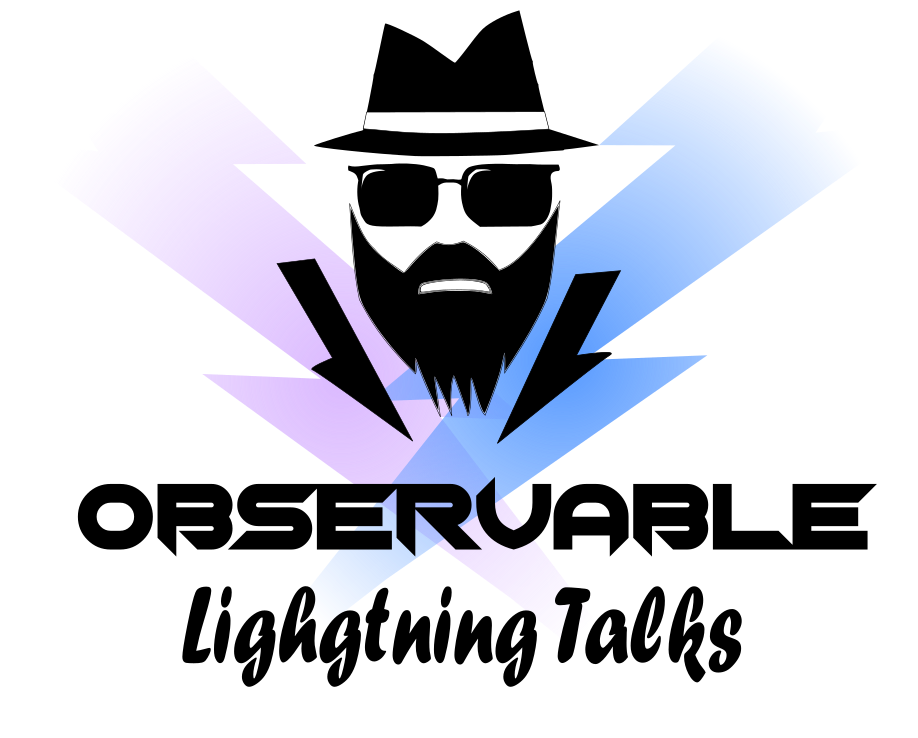 After the First Edition of the Observable Lightning Talks, we are back with new speakers. Come and join us to hear tips and tricks from the industry Experts.
Observable lighting talks open the stage to three speakers sharing their experiences, recommendations, best practices, and more.
And if you have any questions for our speakers, you can ask them during the live panel discussion.
Come and join us on the 22sd of March for the second edition of Observable Lighting Talks.
Where?
The event will be broadcast live on Linkedin, Twitch, Facebook, and of course Youtube.
Observability and SRE practices rely on many frameworks available on the market. However, since technology evolves at a very fast pace, it can be difficult to keep track of the latest solutions and technologies and implement all the best practices.
To help you improve your practices and understand the best of breed of the latest technology, IsitObservable is launching a new Show: Observable Lightning Talks.
The concept is simple: Thought leaders from the observability industry will help us along in our technology journey.
Each Observable Lighting Talk will host three speakers covering three different topics that we all love:
The 2sd edition of the Observable is planned on the 22sd of March between 12PM - 1:30PM EST ( 6PM-7:30PM CET)
Here is the Agenda for the first edition :
The 3 presentations of the 2sd edition are :
| | |
| --- | --- |
| | Eduardo Silva , Founder & CEO of Calyptia |
Observability is an art, and it doesn't start by analyzing data right away, it starts with a journey of collecting data from different sources and formats, the need to perform pre-processing, sanitization, and finally, having an end-to-end solution that allows you to centralize the information for further analysis.

The following presentation will focus on various concepts around Logs, Metrics and traces, how they are implemented and how developers can take the most of them. Understanding the concepts that rule the technology helps to implement a scalable solution that can deal with common failure scenarios from your infrastructure.
Encapsulating Expertise: Building Cross-Team Automation
| | |
| --- | --- |
| | Mandi Walls , DevOps Advocate at PagerDuty |
We think about automation as a way to save time and reduce toil. It's also a way to share expertise with other teams. Having a plan for automation is key to succeeding in large, complex environments. Automation can take many forms, from shell scripts to purpose-built tools, but to provide real value it has to be usable by more than just the person who originally wrote it.

Personal automation can definitely save time, but sharable automation can free up your whole team, creating a path to self-service tasks throughout your workflows. This talk will discuss features of automation, creating sustainable automation workflows, and preparing users to adopt automated tasks.
Building custom OpenTelemetry Collector distributions with ocb
| | |
| --- | --- |
| | Juraci Kroehling , Principal Engineer at Grafana Labs |
You probably know that the OpenTelemetry Collector comes in two flavors: the core and the contrib distributions. What you might not know is that you can mix and match components to create your distribution. Come to this lightning session and learn how to assemble a custom distribution with the components you care about using ocb, the OpenTelemetry Collector Builder.